"NO ONE KNOWS HOW FAR HIS POWER GO TILL HE HAS TRIED."
-Johann Wolfgang von Goethe –
Fortis is all about dedication, discipline and determination. We are dedicated to people who want to work on their strengths.
We enable you to go over your limit. We offer the best results in the shortest possible time.
To be the first point of contact for everyone with the ambition to get the best out of their body.
With dedication, discipline and determination or in short: with Fortis you will achieve your goals!
The FORTIS app is available for Apple and Android. There you will find important information and various programs.

Whether warming up, aerobics / endurance, strength training or relaxation, the choice is yours!
The FORTIS suit is one-piece and fits like a glove! No movement restrictions for you, instead: set new limits with FORTIS!
No moistening, no cables and the cool look is free!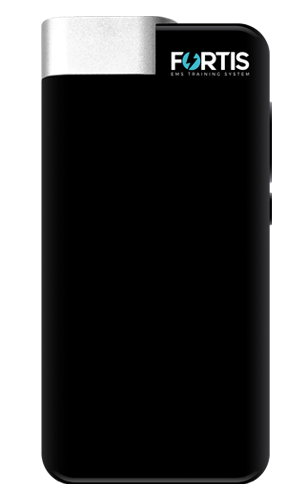 All electrodes in the suit are supplied via the box, our heart.
The box is hardly bigger than a smartphone, connected to the FORTIS app via Bluetooth and attached to the FORTIS suit with a practical Velcro fastener.
Our aim is to get the best out of your body!
IN BRIEF, WHAT YOU NEED TO KNOW ABOUT EMS
EMS training is the combination of personal fitness training and electronic muscle stimulation. It is the catalyst for permanent and rapid weight loss, muscle building, rehabilitation, cellulite reduction and rejuvenation. EMS training is the fastest, safest and most effective way to achieve a beautiful and healthy body in record time.
SAFE AND FOR EVERYONE
EMS training is completely harmless if done correctly and is suitable for everyone (if you have a pre-existing condition, consult a doctor, the training is not suitable for pregnant women)
FAST FORCE
Tendons become faster and more elastic (rapid strength)
MUSCLE MASS
Muscle mass grows by up to 14% in a few months
MOBILITY
Adhesive fascia (connective tissue) are loosened, mobility increased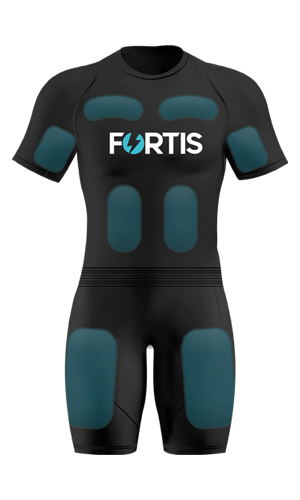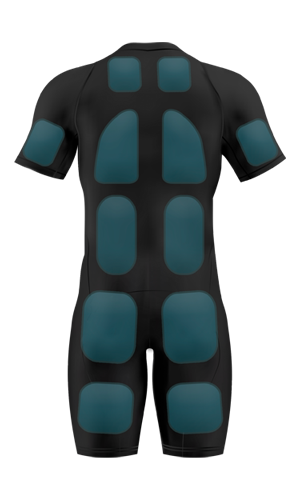 FORTIS SUIT
The Fortis suit fits like a glove, no cables, no dampening and unlimited freedom of movement.
With Fortis you can train anytime, anywhere.
600KCAL IN 20 MINUTES
In musculation mode, you burn around 600 Kcal in 20 minutes and activate up to 300 muscles - which corresponds to several hours of conventional training
SKIN IMPROVEMENT
Collagen production and blood flow to the skin are stimulated while training
CELLULITE KILLER
The fat burning mode in the cardio area is the perfect cellulite killer
MAXIMUM PERFORMANCE
The maximum output increases in a few weeks by up to 30%
For an optimal result (taking into account the right diet) it is sufficient to train 2-3 times a week for 20 minutes!
2990 CHF - Fortis Ems Box Set
FORTIS SIZE CHART
| WOMEN | XS | S | M | L | XL | XXL |
| --- | --- | --- | --- | --- | --- | --- |
| Chest | -81cm | 82-88cm | 89-98cm | 99-113cm | 114 – 124cm | x |
| Hips | -82cm | 83-92cm | 93-101cm | 102-112cm | 113 – 119cm | x |
| MEN | XS | S | M | L | XL | XXL |
|  Chest | x | -91cm | 92-96cm | 97-105cm | 106-115cm | 116-126cm |
|  Hips | x | -90cm | 91-97cm | 98-102cm | 103 – 113cm | 114-126cm |
Tel: +41 43 321 89 34
info@fortis-world.com